Edge Factor Summer Camp Day 5: Math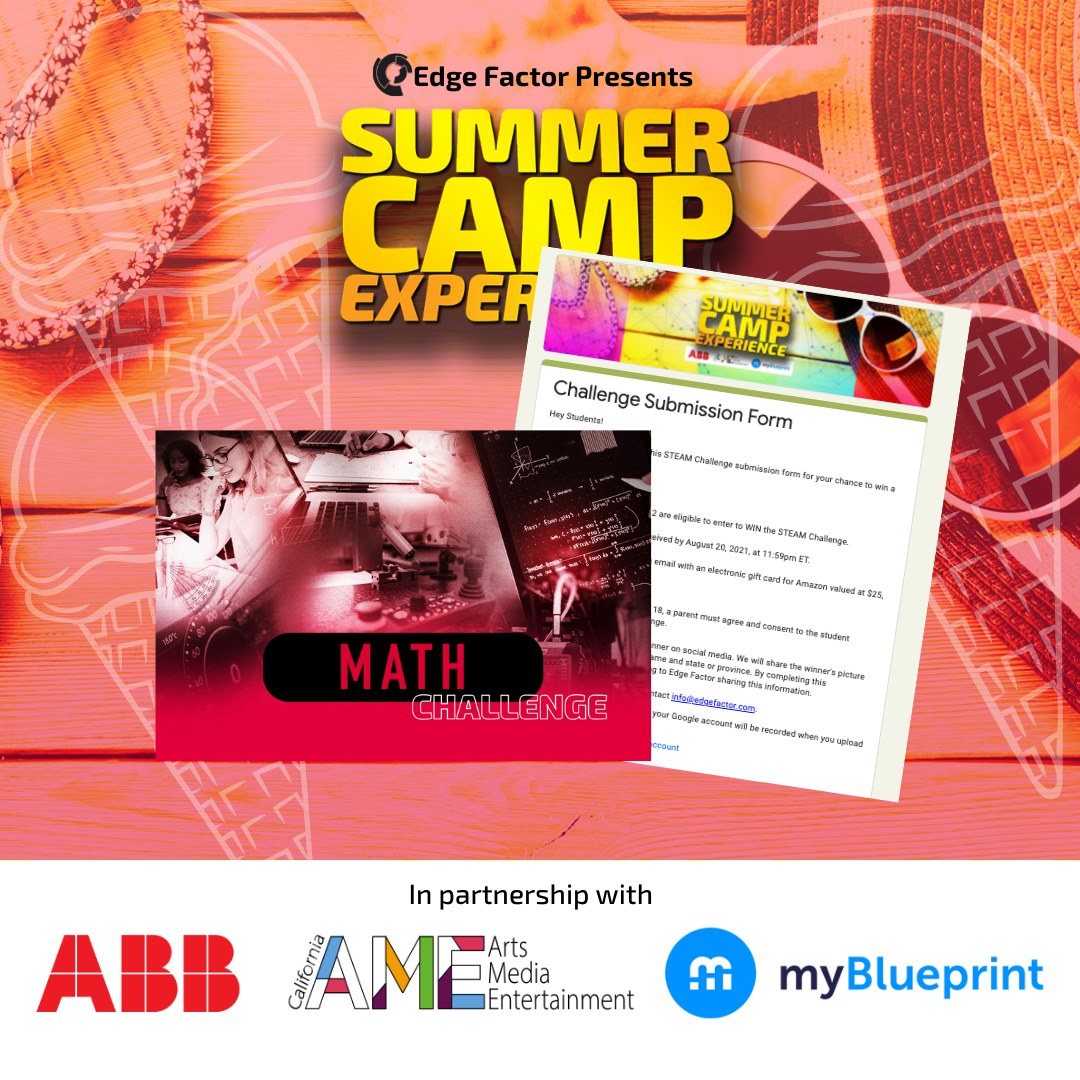 I scream! You scream! We all scream for ice cream! Today's Edge Factor STEAM Challenge is to make
your very own ice cream. Remember measurement ensures delicious and consistent results. Simply
follow the steps outlined in the student and family guide, make your ice cream and complete the
form for your chance to WIN a $25 gift card.
Do you smell that? Mmm cookies baking in the oven! On Day 5 of #EFsummercamp Experience we
will take a walk and talk tour with Pastry Chef Hailey @deerhurst Hotel Resort. Learn more about the
tools and equipment, transferable skills and STEAM she uses on the job. Visit
edgefactor.com/Summer-Camp-Math to see Math in motion.