Edge Factor Summer Camp Day 3: Engineering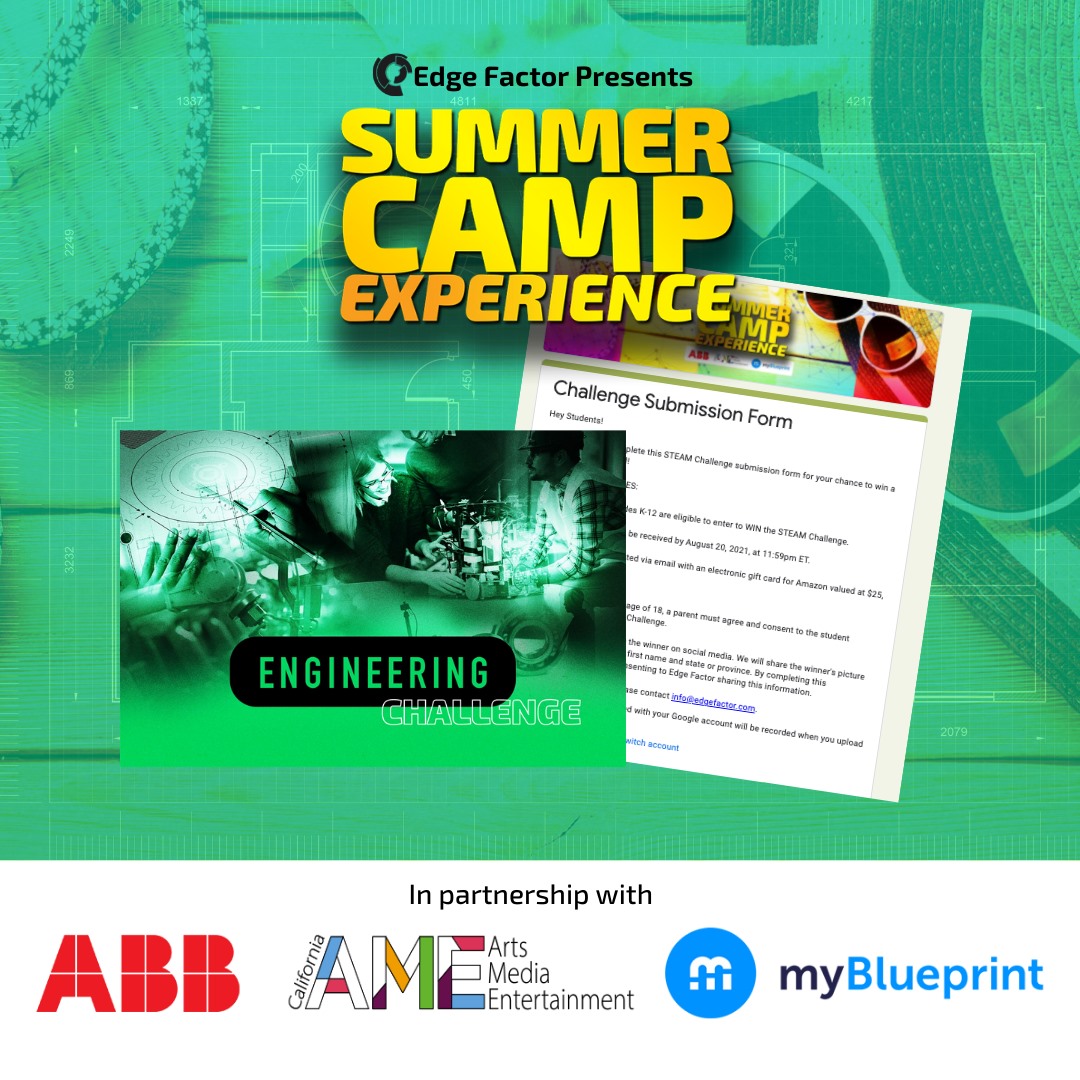 STOP! Take a look around. Your house, the neighbour's garage or your community's playground were
all constructed or built. A team of engineers worked together to ensure the build was designed to
meet specific requirements.
A-Camping we will go! Today's Edge Factor STEAM Challenge is to plan and #engineer a campground
using mini-marshmallows and toothpicks. Challenge yourself to GET CREATIVE! Think about including
3-D shapes, build a fire pit, tent, picnic table and more! Simply plan, build and complete the form for a
chance to WIN a $25 gift card. Visit edgefactor.com/Summer-Camp-Engineering to learn more.