Edge Factor Summer Camp Day 2: Technology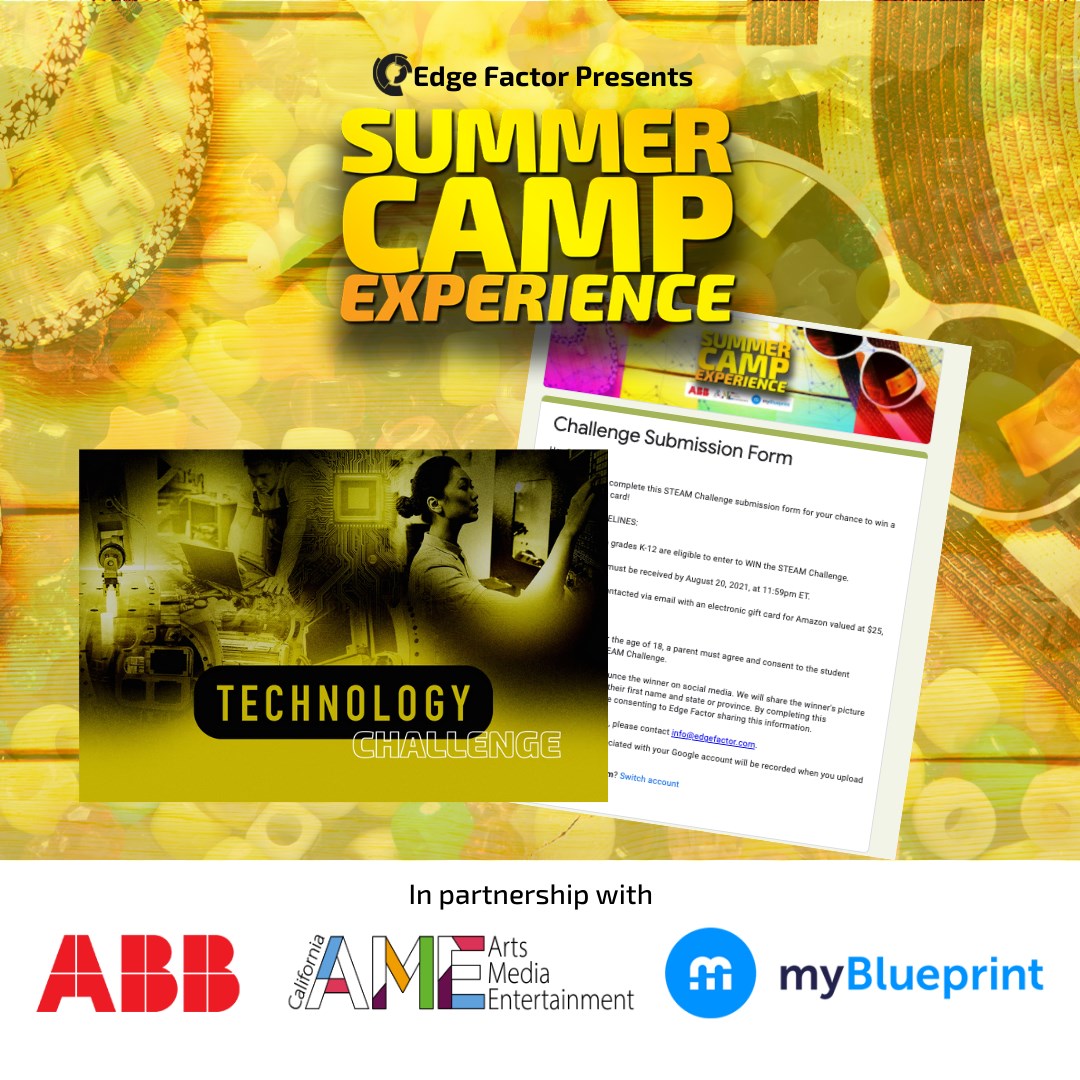 Binary code is as easy as 01,10,11! Today's Edge Factor STEAM Challenge is to plan and create a
Binary code bracelet. Using the Binary code key, plan out a bracelet that spells your first name, it's
possible you might create a necklace! Simply pick your beads, string them and complete the
challenge form to be entered for a chance to WIN a $25 gift card.
Look around! How much electronic technology is surrounding you right NOW?  Discover Technology on Day 2 of @Edgefactorshow
Summer Camp Experience. Watch how emerging technology like #Robotics and #AI are being used
to manufacture life saving medical devices at Qualitel Electronics.
edgefactor.com/Summer-Camp-Technology