Edge Factor Summer Camp Day 1: Science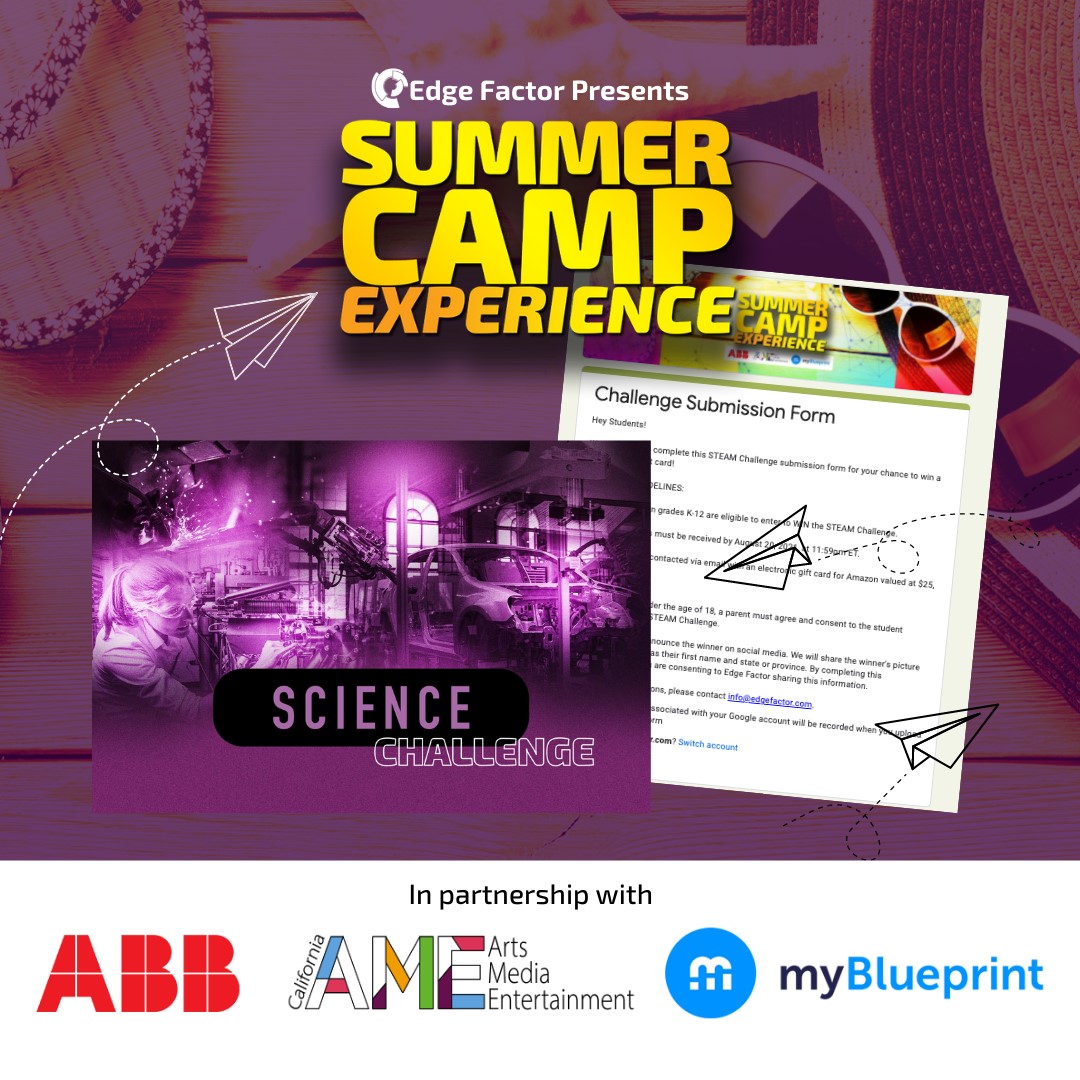 Discover how Science comes to life in the air transportation industry!
It's a bird.. No, it's a plane! Buckle up as we take to the skies and discover how thrust, lift, drag and
gravity all play a role in how an airplane flies. Calling all passengers, as we board the @flyingcolourscorp airplane for a Virtual Workplace
Experience. Aircraft Maintenance Engineer Spencer will provide a walk and talk tour showcasing
aircraft landing gear, flaps, slat, design and more!
Do you like to WIN prizes? Can you fold a paper or three? Today's Edge Factor STEAM Challenge is to
design and test three paper airplane designs. Simply fold, throw and report your finding to be
entered for a chance to WIN a $25 gift card. Visit edgefactor.com/Summer-Camp-Science to learn
more.